Chinchilla 3D Printer Filament (75A)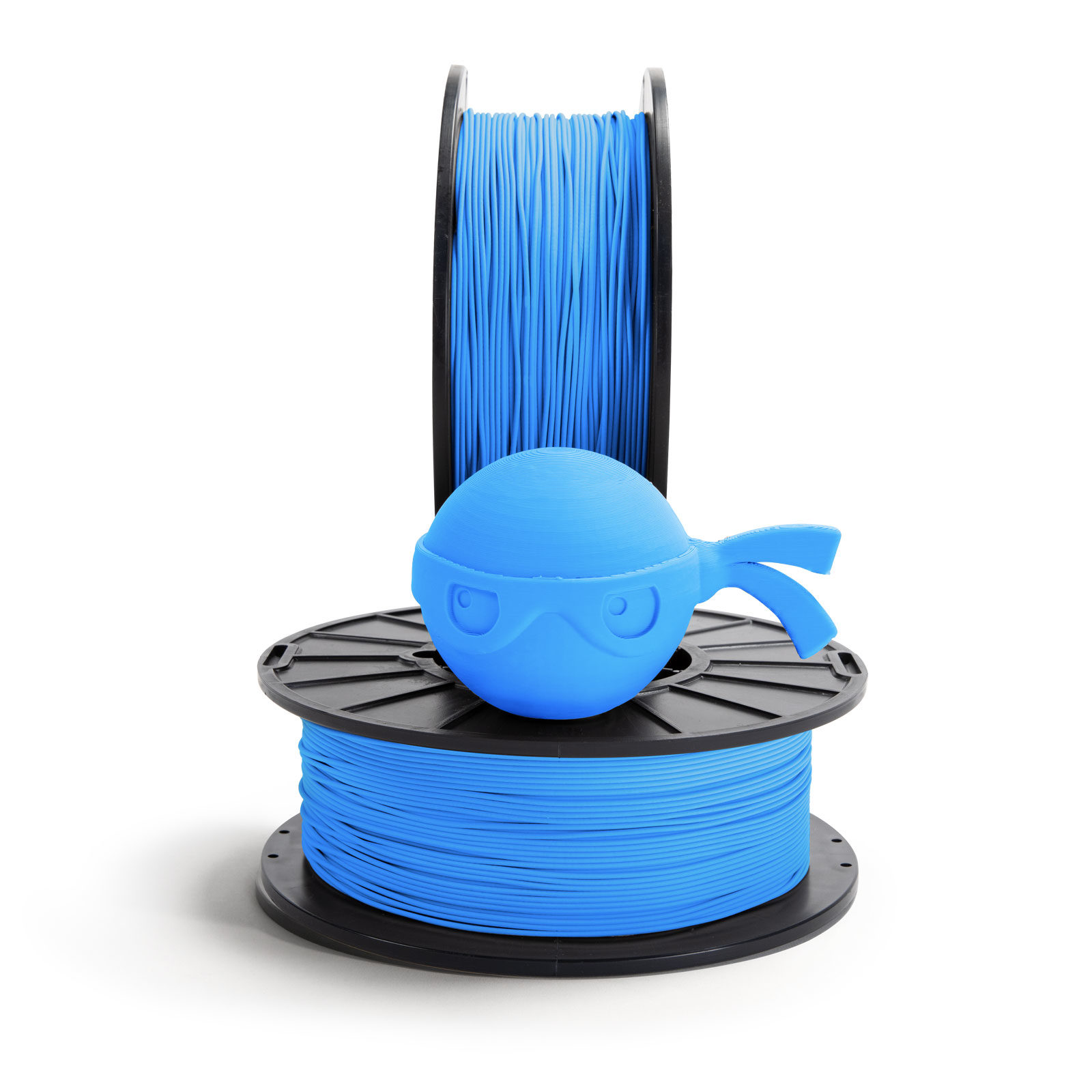 Features and Benefits of Chinchilla Filament
Shore Hardness = 75A
Proprietary low-friction exterior allows for smooth feeding
Matte finish provides professional and clean printed parts
Consistent diameter and material properties providing reliable, high-quality prints
Tested to be skin-safe using EpiDerm™ Skin Model
Combination of premium properties provide a soft-touch feel
Adheres to standard build platforms without glue or tape
Chemical resistance to many materials. View the Chinchilla Chemical Resistance Guide for more information.
REACH and RoHS 3 (EU 2015/863)
Applications
Print Guidelines
Platform Temperature
Room temperature – 40°C
Glue and/ or blue painters tape is suggested if not using a heated bed.
Print Speed
Top and bottom layers: 10-20 mm/sec (600-1200 mm/min)
Infill speeds: 15-35 mm/sec (909-2100 mm/min)
Layer 2+ use cooling fan if available.
Tech Specs
Chinchilla™ flexible 3D printer filament is the softest, best-feeling material in the market today. Created through a combination of premium TPE resins, Chinchilla's proprietary blend provides rebound, impact resistance and durability. With Chinchilla, you can create soft, long-lasting printed parts for fashion, healthcare and more. Chinchilla has been tested to be skin-safe using EpiDerm™ Skin Model.
Compare key features, benefits and attributes.
Don't see the filament you need? Schedule a custom filament consultation with our 3D Materials Engineering team.